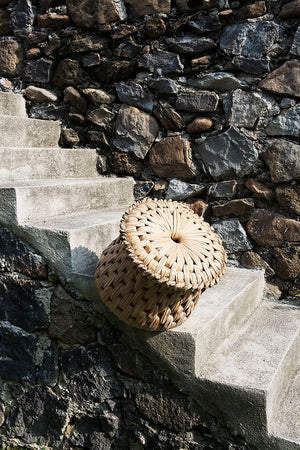 Tule Collection
txt.01 Small Tabouret
Our first ever piece, the tule tabourets retake an ancestral weaving technique, knotting tule a natural fiber.


The Tule Collection are 100% handmade pieces, made through a complex process that requires complete mastery of the technique. txt.ure has honed its style and scale to translate the knowledge of craft into the contemporary design language.
* Sun resistant.
* Do not wet / Do not wrap in plastic. 
* In case of water exposure dry completely under the sun.
Made to order / Delivery time 4 - 6 weeks. 
100 % Hand woven in Tule natural fiber.
Made in Mexico.

*ALL OUR PRICES ARE IN MXN PESOS AND INCLUDE TAX
$ 8,300.00 MXN