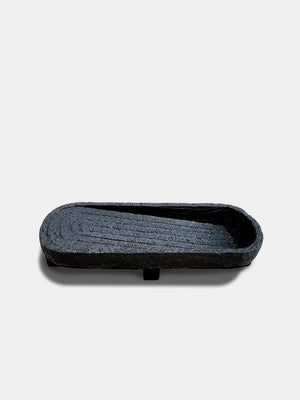 Accessories
San Andrés Container
 Available through Ensamble Artesano

 Produced in San Andres Cuexcontitlán, Estado de México by Familia Esteban. 

San Andrés is a versatile piece that can be used in different ways, a vase, a fruit bowl, a pot, a container, a tray or simply as a centerpiece for a table. The solidity of its shape and material make it a great accent for the space where it is placed. The Esteban family has been dedicated to stone work for years, transferring their experience to pieces with incredible details, delicate and functional.

ONLY AVAILABLE WITH OUR FRIENDS OF ENSAMBLE ARTESANO
40 cm x 14 xm x 10 cm
100 % Hand made in volcanic stone
Made in Mexico

$ 0.00 MXN